Home » Boxing Ring – Custom Design/Build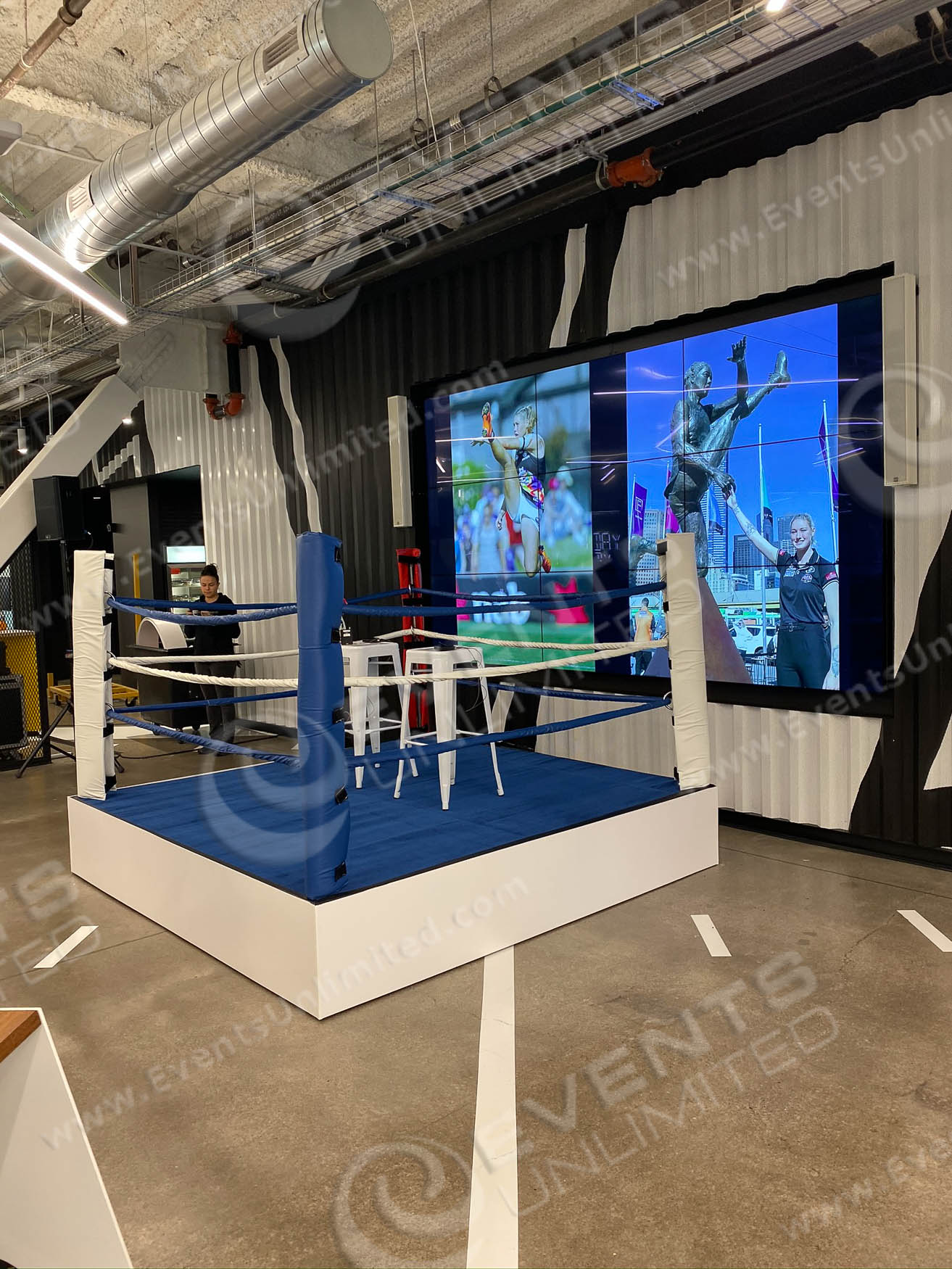 Our client requested a miniature boxing ring to be used for a special presentation.  We got to work and created an 8'x8′ boxing ring for this live event.
The boxing ring was built by customizing some of standard stage panels.  We fabricated and attached corner poles, custom boxing ropes and covers, custom carpeting, and some custom stage covers.  Everything came together to create a great final display piece.
Our team regularly facilitates customization requests and design-build services.   We create premium solutions for all kinds of special events.  Our warehouses are stocked with all kinds of props, decor, equipment, materials, and machinery.  Our inventory offers us the ability to create interesting event solutions which might not be found elsewhere.