Home » Flower Wall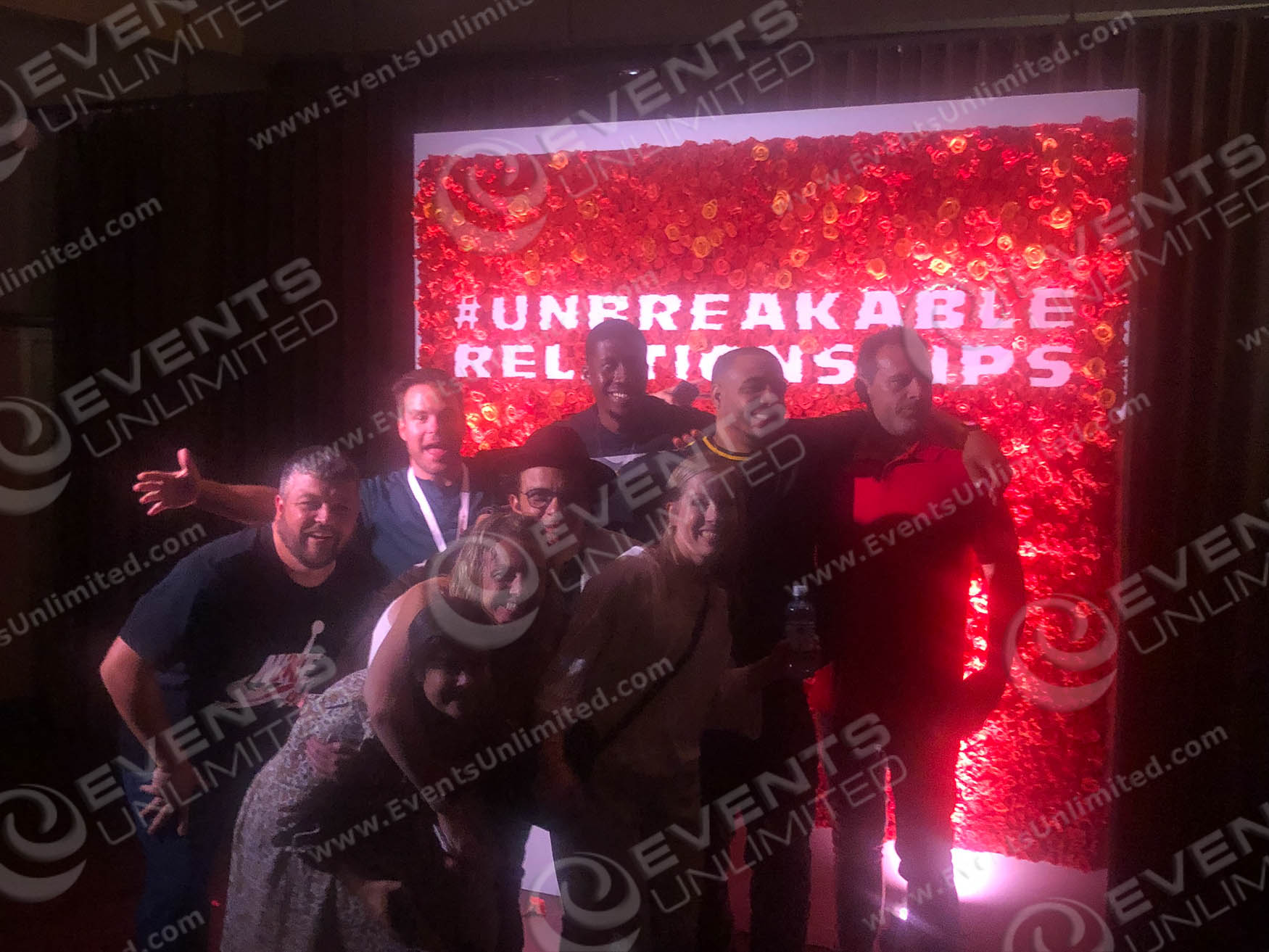 Our client wanted a big impact at the front entrance- as well as an unusual backdrop for thier guests to use for selfies and group photos.
We came up with this flower wall.  Carved on our CNC machine and filled with thousands of flowers.  A total of approximately 14 hours of design/build/machine time- including about 6hours of time with 6 people cutting and placing flowers to create this 8ft x 8ft masterpiece.
One of the best benefits to this sculpture/installation was the smell!