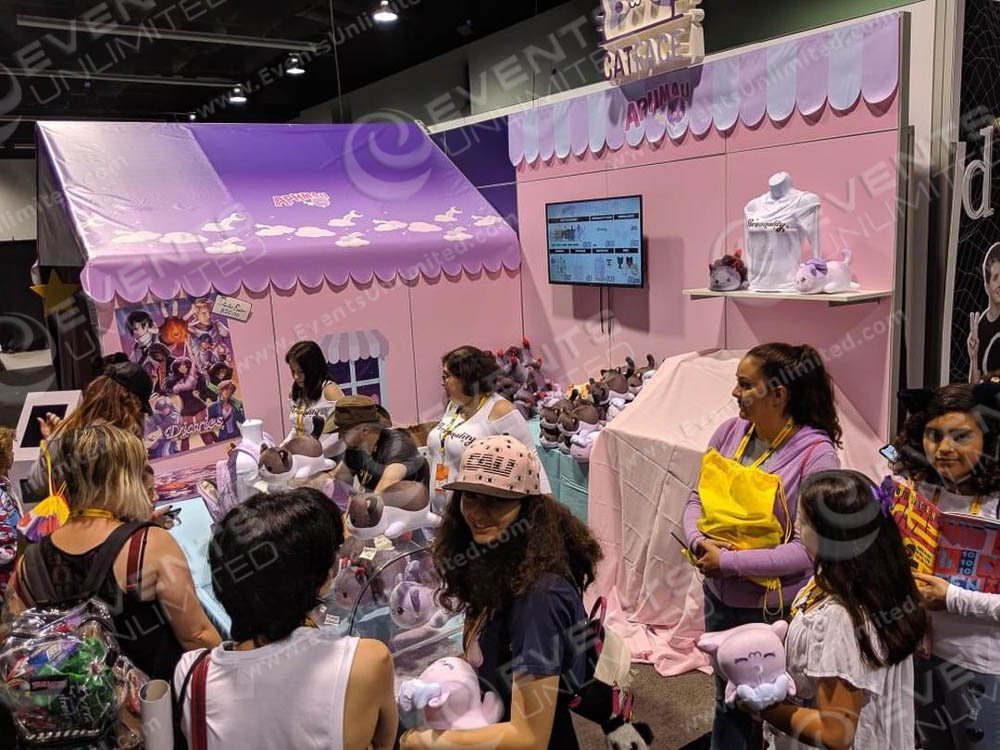 A digital content creator that wanted a custom booth reached out to us and we were able to create their vision.
Our team used a wide variety of skills to create this amazing interactive trade show booth.   We approached this from several different angles to achieve the final outcome.   When our team took on this project- we knew it would be a fun challenge.   The customer wanted us to provide a booth that they could set up using minimal tools at multiple locations.  They wanted a booth with a retail portion- where they could sell products, and an interactive photo backdrop where they could take photos with their fans.
Events Unlimited provided everything for this booth with shipping crates/cases.