Home » Floating Logo – Letters with Greenery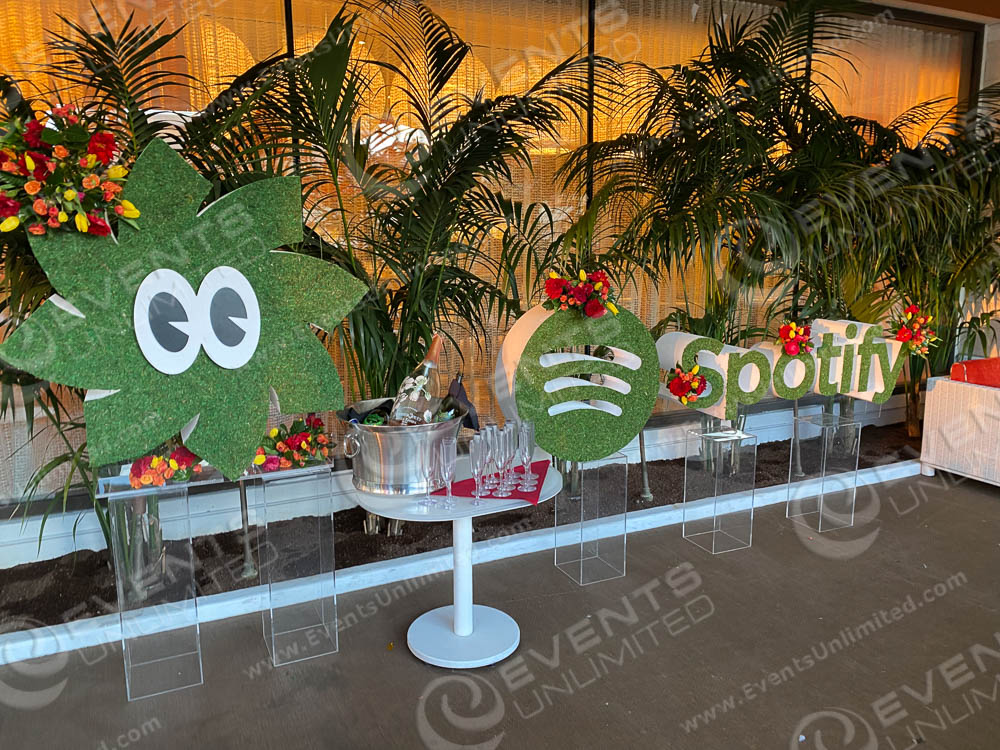 This floating logo – floating letters with greenery installation and custom character build was designed and built in house for the folks over at Spotify who were hosting an EDC recovery party @ Wynn Las Vegas.  Just another example of the custom fabrication and giant letter options available to our customers who are specific about representing their brand at special events.
We also produced some raised lettering for the custom branded bars offering a nice pronounced effect to the customer's logo for a high end finish!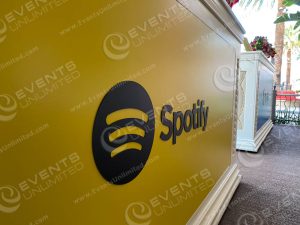 Our team can provide all kinds of options when it comes to giant letters, giant logos, floating letters, and other custom sculpture solutions.  We work with a variety of mediums and can provide solutions for your needs which will vary depending on the specific needs for your event and/or installation.
We are also able to provide full service installation and removal, ongoing maintenance of long term installations, and a wide variety of other support services.
If we can help you with custom logos, custom lettering, or other needs- please reach out to us today.
Giant Letters  – Floating Letters – Custom Logos – Premium Brand Solutions!
Custom Fabrication solutions for Special Events – Tradeshows – Retail Displays