As our businesses, government workers, and community groups have been required to adjust to social distancing legislation – Events Unlimited has been here to help.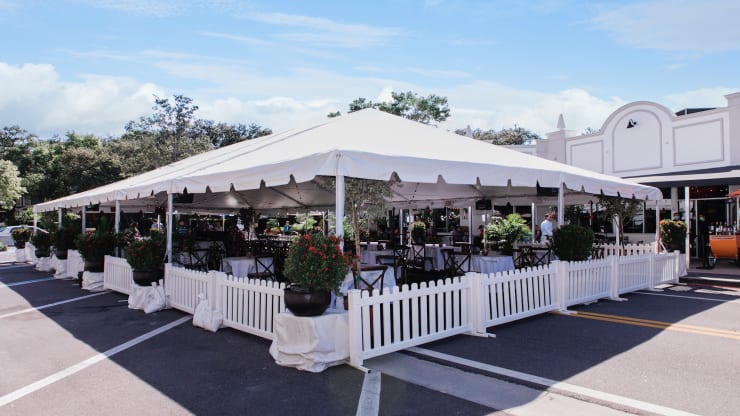 Restaurants, Cafe's and other Dining Solutions
Our restaurant clients have been required to reduce their capacities significantly- and our group has been here to assist with outside "streatery" and outdoor dining solutions.   We have provided fencing and other barriers, umbrellas for shade, as well as large tents and structures for socially distanced dining solutions.
We have high end furniture rental solutions that can give your guests a great experience and ensure comfort.  We also have standard rental solutions to provide the best value.
Our team of professionals can help you with your business.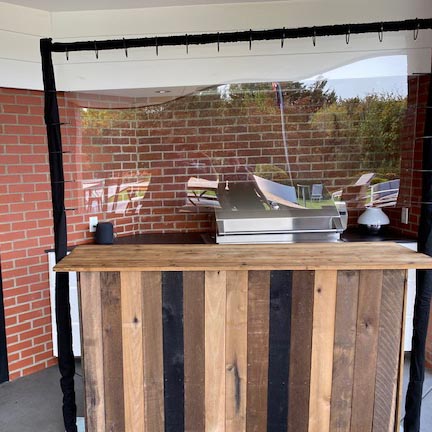 Retail and Customer Service Solutions
Social distancing solutions are required for all kinds of businesses.  Our team can provide custom point of sale, reception, and other solutions.  We can custom build space dividers, install clear plastic barrier solutions, and will work with you to find other solutions that are needed.
We can help with a temporary expansion of your space, limiting the number of customers, creating a sidewalk sale, tent sale, or parking lot sale etc…
Our team is here to support you in any way you need.