Home » Custom Artwork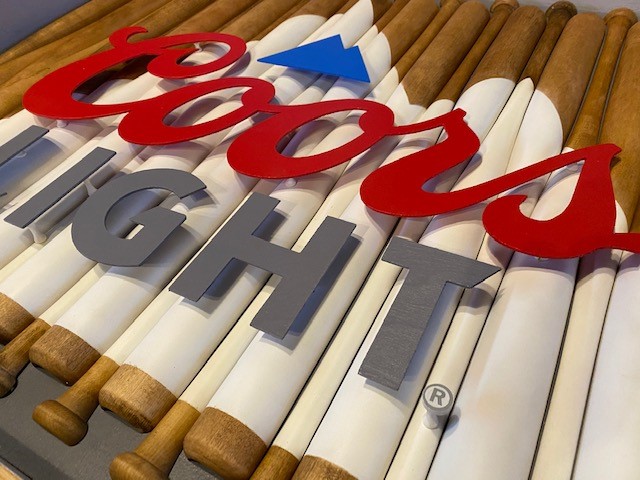 Our client needed a custom bat wall for their sponsorship of the Strike Zone at Chase Field just in time for MLB's opening day…  Events Unlimited crafted this piece to order and provided installation on site.  While Chase Field is open only to partial capacity, our team was happy to be a part of preparing the stadium for the grand opening event.
We also created custom games for the game area and provided them to the Chase Field team members to operate throughout the sponsorship.